Goodamountazip
Goodamountazip is a gouda incorporating green and red jalapenos and green chiles.
Havarti
Havarti is a Danish cheese. This cheese has tiny holes throughout with a buttery taste and creamy texture. Shown with a natural rind.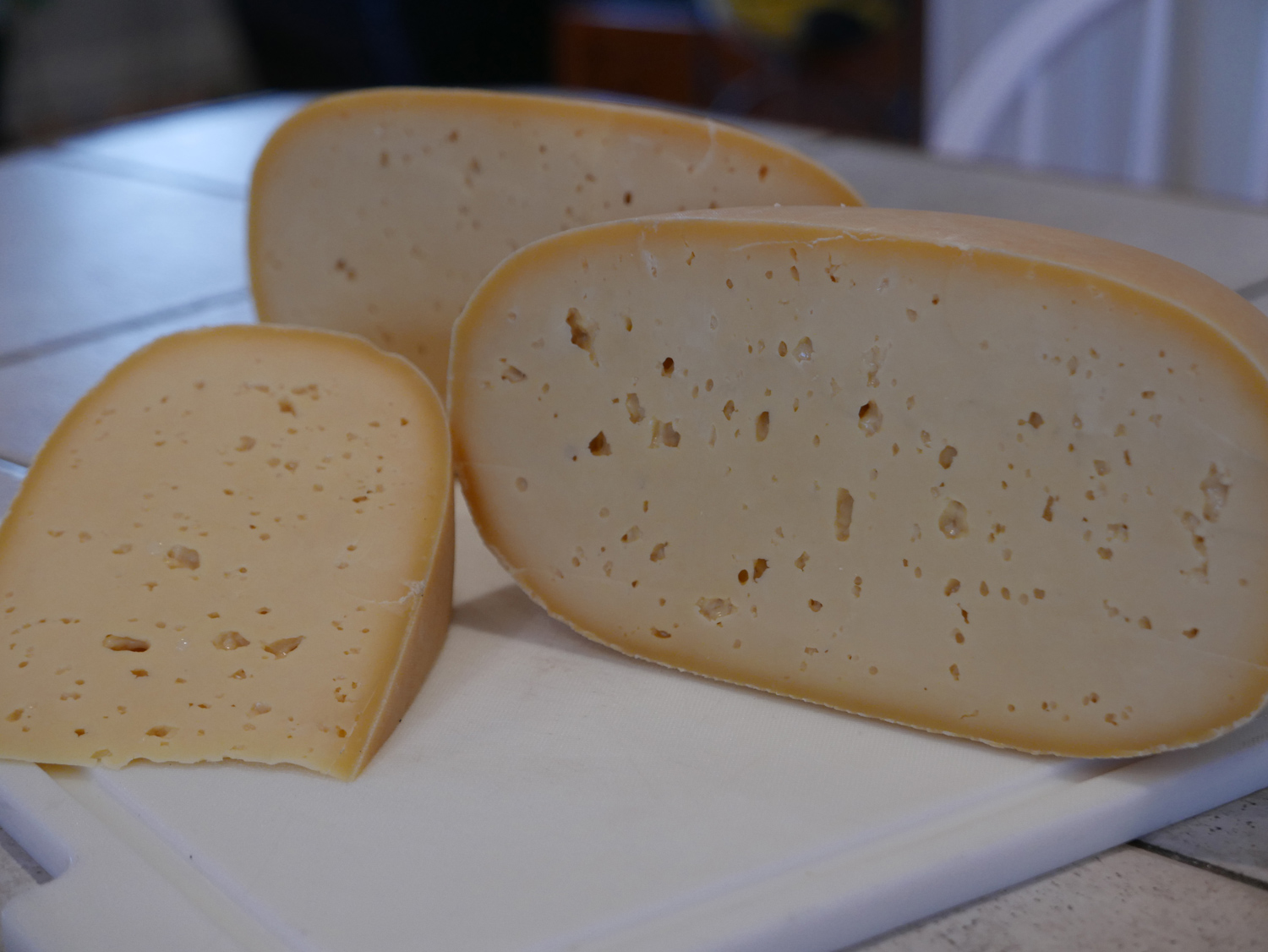 Gouda
Gouda: a Dutch yellow cheese. Made from a washed curd which creates a sweeter cheese. This cheese is known for it's eye formation. Also made with a natural rind.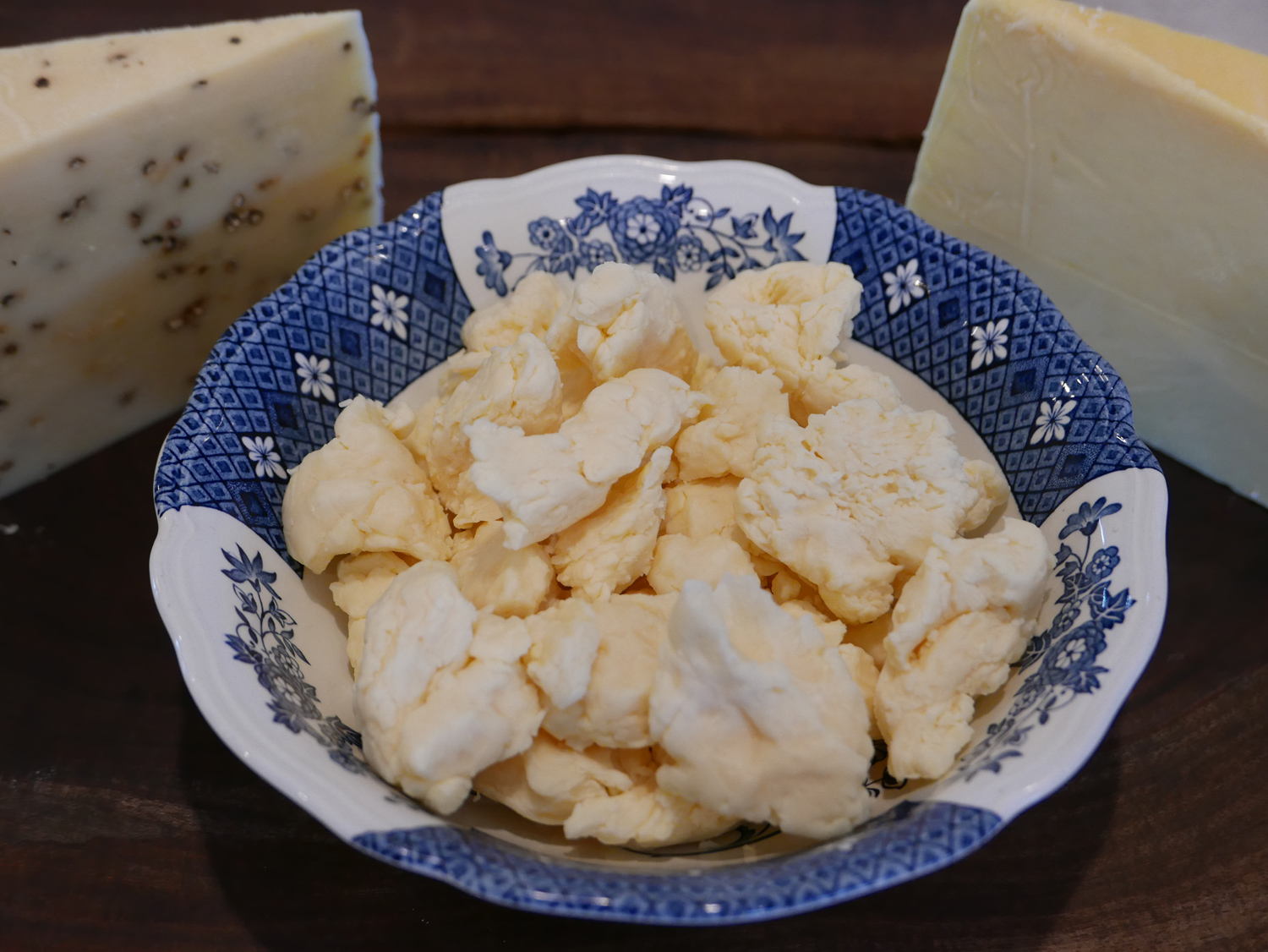 Cheddar Cheese
Cheddar is a cheese developed in England. We offer it in curd, mild, aged, smoked and cracked peppercorn varieties.
Pepper Jeff
Pepper Jeff is a Jack style cheese with the addition of green and red jalapenos as well as green chilies.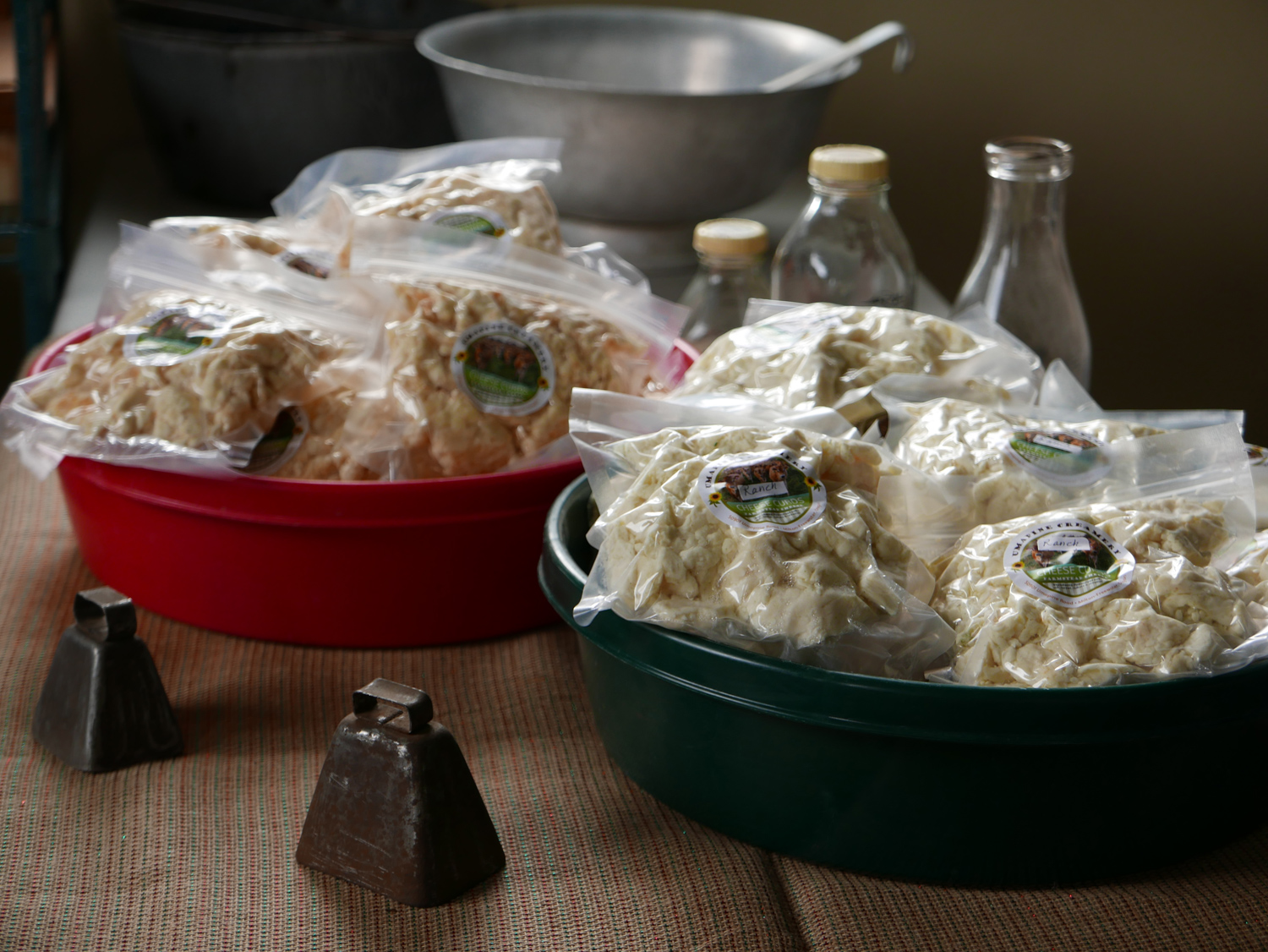 Cheese Curds
Cheese Curds are a great snack from Umapine Creamery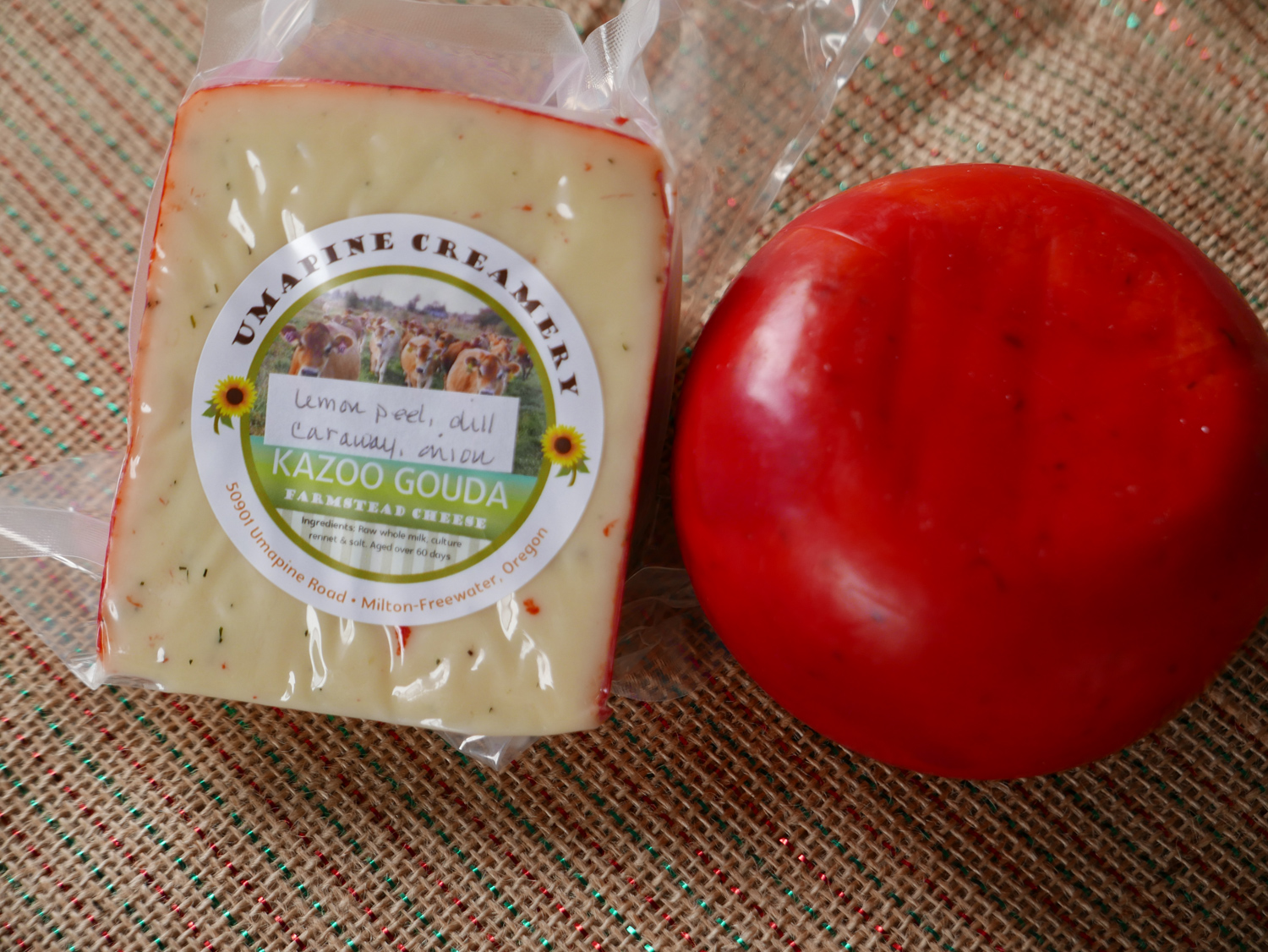 Lemon Peal, Dill, Caraway Cheese
Yvonne likes to make yummy flavored cheese. This one is lemon peal, dill, caraway and onion.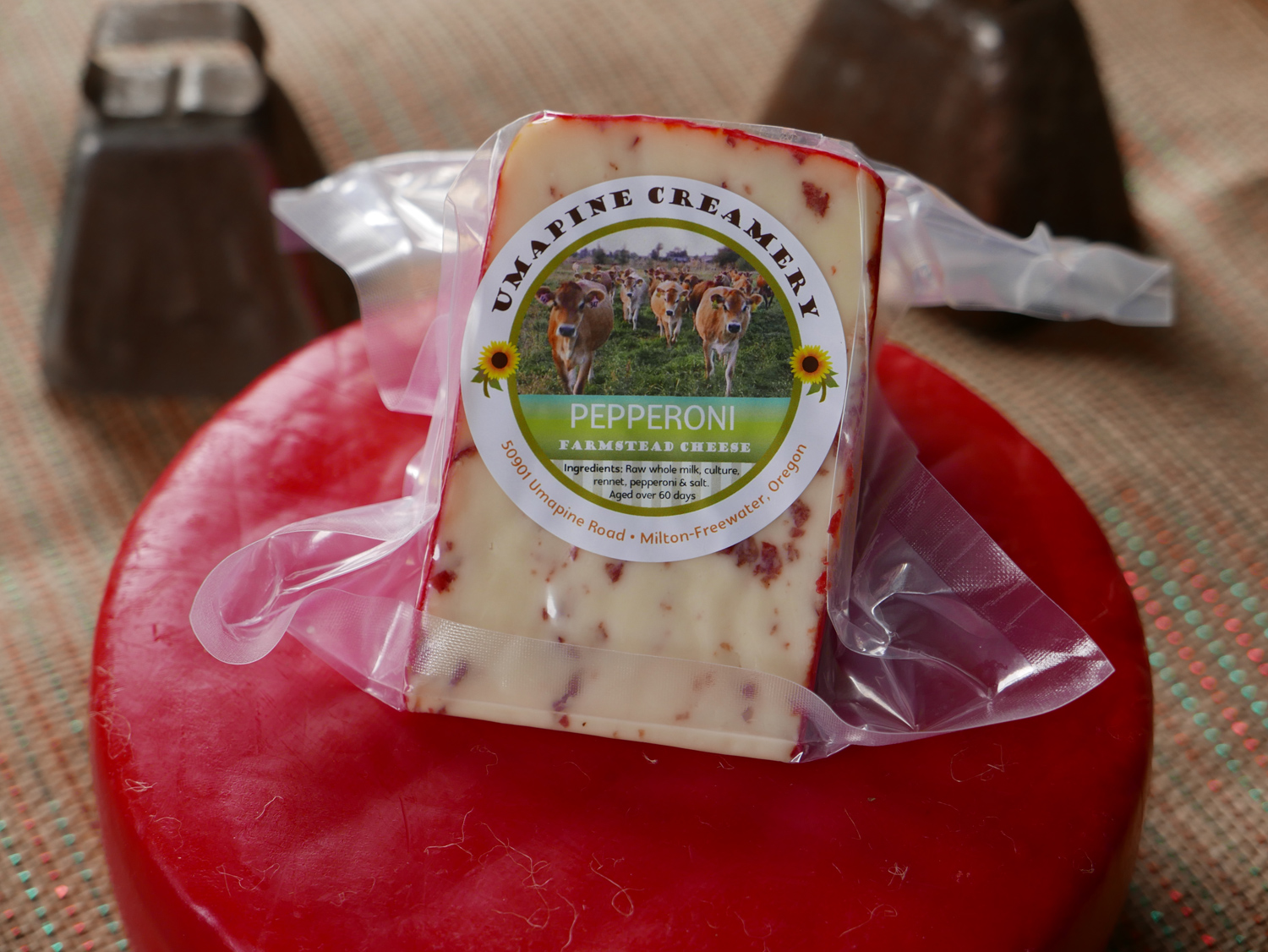 Pepperoni Cheese
Pepperoni Cheese from Umapine Creamery.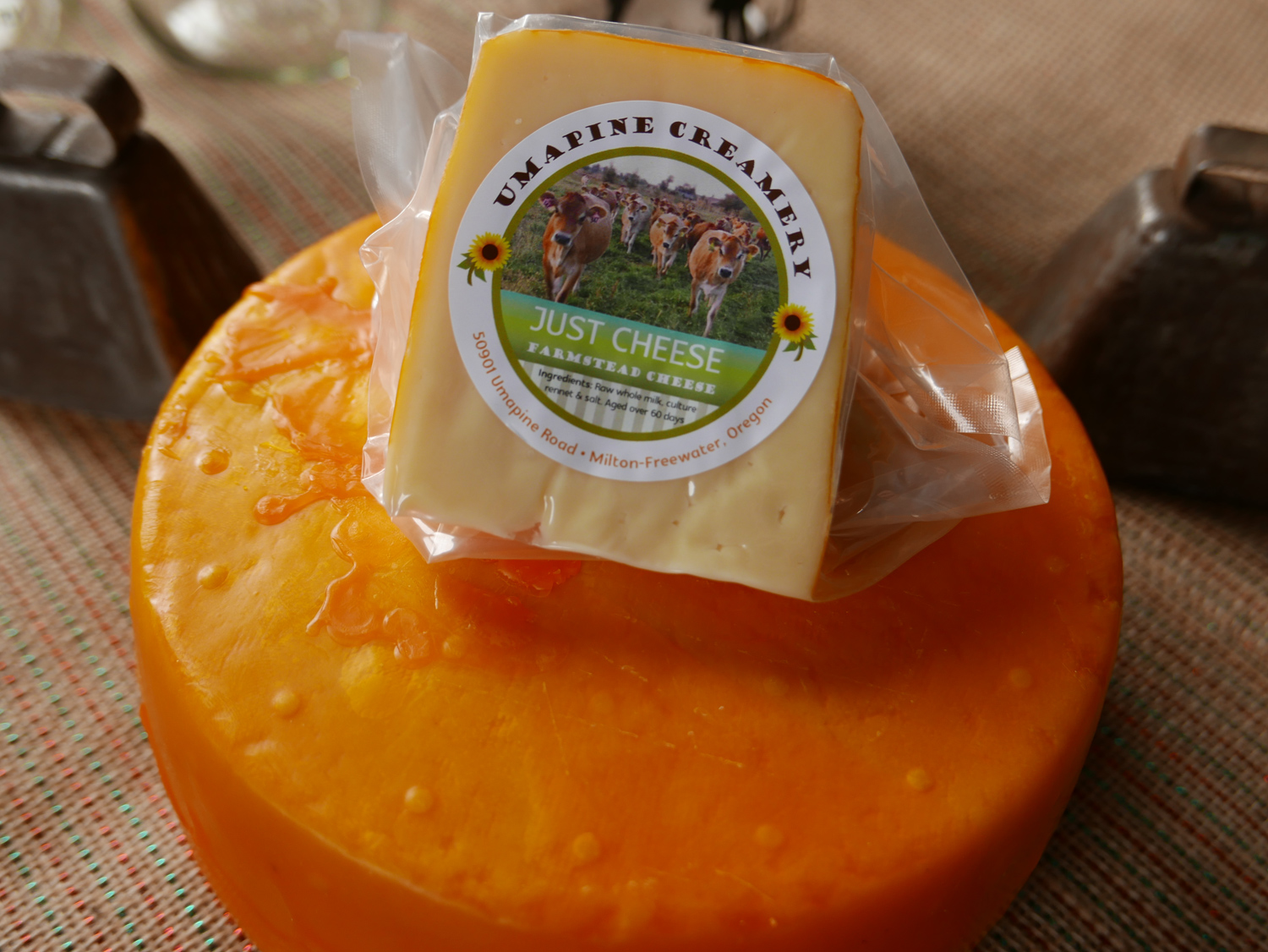 Just Cheese
Just Cheese from Umapine Creamery
Kazoo Gouda
Kazoon Gouda from Umapine Creamery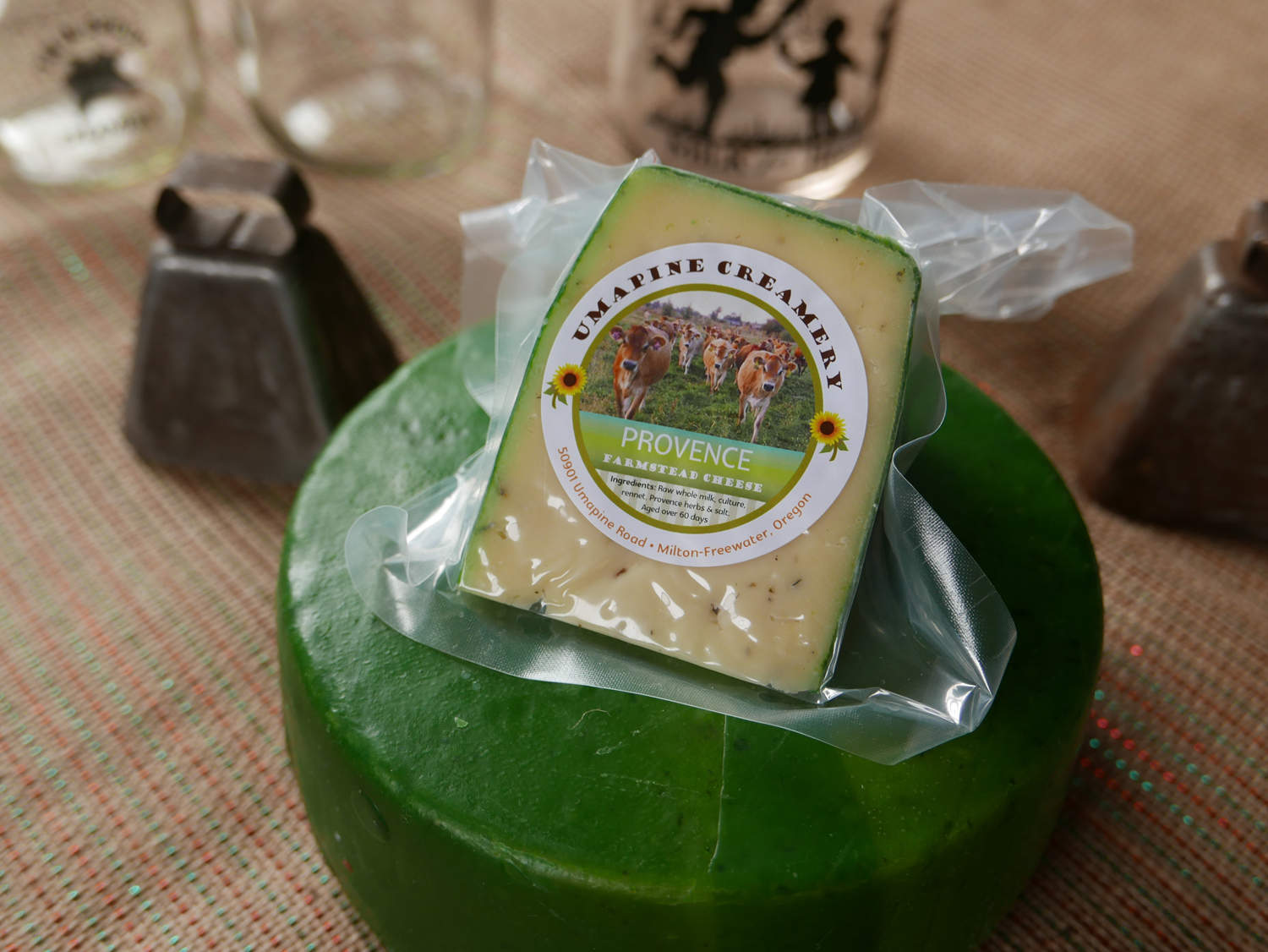 Provence
Provence cheese from Umapine Creamery